HARDWARE EQUIPMENT
For most days, especially this past rather dry 13/14 season in the northern Alps, I use the Kästle BMX 108 in 178cm with the K18 TI binding mounted 1 cm forward. An extremely well-built ski, the BMX 108 is stable at high speeds yet still playful enough for tight turns in more technical terrain. If there were only one ski I could pick from the Kästle range, this would be it.

For deeper days, I'm on the Kästle BMX 118 in 183cm, mounted 2 cm forward. This ski doesn't have an upper speed limit. An excellent choice for smoking big lines in Alaska. Guys: if you're good enough, you'll rock the pink!

I've been skiing the SCOTT G1 110 Powerfit (110 flex, medium cuff) for 5 consecutive years now (formerly Garmont G2 110) and I couldn't be happier with this boot. The G1 shell is moulded around the delicate areas of a skiers foot, it's like you've already been to the boot fitter. The direct energy transfer, the snug fit of the heel and the progressive flex are highlights for me.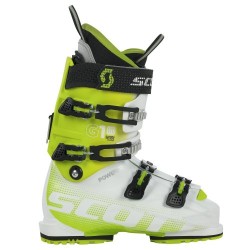 I shorten my SCOTT Team Issue Poles to 113cm instead of using the usual 115cm which my team manager thinks is really funny, but I swear I can notice the difference 🙂 They bother me less while skiing but are still long enough for pushing.
The SCOTT LCG Goggle has the fastest changing lenses I've seen. They fit perfectly into the SCOTT Symbol Helmet; you want to make sure you don't have a gap between your helmet and goggles as this will be very uncomfortable in cold weather. Also, make sure the helmet allows you to hear well so your balance isn't impaired.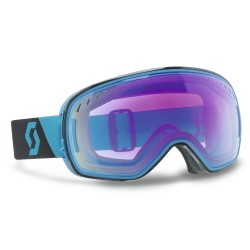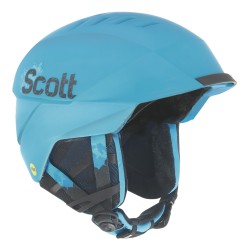 OUTERWEAR: BERGANS OF NORWAY
If you're looking at buying just one jacket and one pair of pants for the whole winter, you can't go past a shell system. Layer up according to the outside temperature. I recommend using Merino wool as a baselayer, it stays warm even when wet and doesn't smell like other common synthetic materials. Primaloft can be a great choice instead of down as an insulating layer, since down can loose its insulating properties once wet. However, down is lighter than any other synthetic material. I love the Hodlekve Jacket and Pants for freeriding, especially the long cut of the jacket, the design and placement of pockets and the option of zipping jacket and pants together. There's nothing worse than getting snow down your pants after a fall.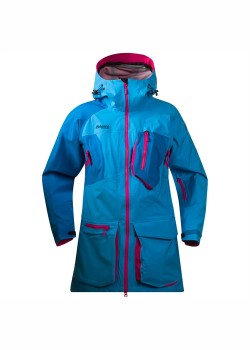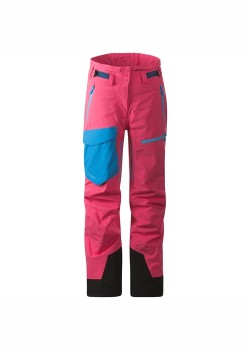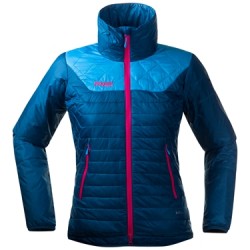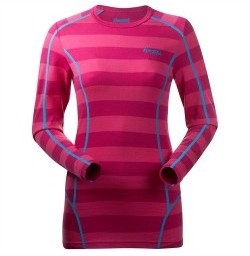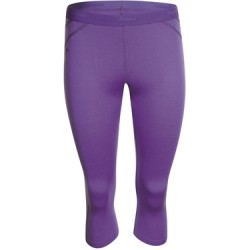 GLOVES: SNOWLIFE
Snowlife Easy Rider GTX 3 Fingers glove and the Freerider DT Mitten for the cold days, which I helped develop.
TECHNICAL HARDWARE EQUIPMENT: BLACK DIAMOND
For ski mountaineering, I love using the following equipment (check blackdiamondequipment.com):
Venom Ice Axe and Hammer (award-winning hybrid axe that bridges the gap between classic piolet and technical ice tool).
Sabretooth Pro crampons (I recommend the clip-on type as they are quickest to put on and take off).
Express ice screw (these have winders for fast placement which are fantastic. Most suitable length for alpine climbing are 19 and 22cm).
Couloir harness (very light weight alpine harness).
Oz quickdraws (super lightweight and won't snag when unclipping).
ATC-Guide belay device (Black Diamond's most versatile belay/rappel device, easy to use and light)
Magnetron Vaporlock carabiners
Spot headlamp