I am immensely proud to be working with the companies I present to you here, some of which I have collaborated with for over 13 years now. The following companies have something in common: they all strive at creating the highest performing and quality products and services for their customers, and follow what they do with passion! What should I say? We're a good match!

I'm very excited to be partnering up with Spyder in reentering the freeski market, where this specialist skiing brand belongs. Spyder scrapped everything and started over, designing a new collection specifically for freeride and freestyle skiing. The new Freeski Collection, recently launched in August 2019, features bombproof, technical and stylish product made with GoreTex. In making it they worked closely together with professional skiers such as Bobby Brown, Maggie Voisin, Amie Engerbretson and Chris Davenport. And if you're in need for some new gear and are reading this, head over to Spyder's website and use code "Huber10" for a 10% DISCOUNT on gear!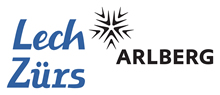 I couldn't be more proud to be the official freeride testimonial for Lech Zürs since 2012. Lech Zürs am Arlberg is not only where I grew up and where I discovered my passion for skiing, it just happens to be one of the best ski areas worldwide. The Arlberg is characterised by typically heavy snowfalls, a huge variety of terrain with an intelligently thought-out lift system, beautiful villages each with their own character, the highest standards of hospitality, and a strong ski tradition of more than 100 years. I couldn't imagine a better place to base myself, train for contests or produce our next ski movie.


So, I admit it: I used to see cars simply as a way to get myself and my belongings from A to B. Now that I'm driving an Audi quattro however, I know better. I love driving my Audi for its incredible driving dynamics in all situations and in all seasons: it makes driving really fun, especially on the winding mountain roads I'm frequently on. My Audi also makes long trips a lot more comfortable, and the permanent four-wheel drive from Audi gives me the decisive plus in safety too. Now I find myself happy to drive instead of feeling like I have to.


SCOTT is my longest standing sponsor and a true player in the freeride market. Their employees love freeriding – both skiing and biking – and produce state of the art products tailored specifically to the needs of freeriders. SCOTT has me covered with goggles, helmets, ski poles, body protection and sunglasses.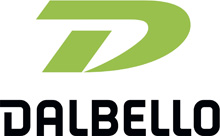 Dalbello is an Italian ski boot specialist founded in 1974 by Alessandro Dal Bello and located next to the mountains in Asolo, Italy. Dalbello is the only manufacturer that produces every single boot in its own factory.
With new technologies and fitting systems, Dalbello will elevate performance and comfort of the ski boot to the highest level. Product advantages, continuous victories in all disciplines and ambitious marketing efforts will make Dalbello one of the best selling ski boot brands by 2020.

Roeckl Sports is a specialist glove manufacturer from Germany, founded in 1839 and boasting over 175 years of family tradition in the art of glove-making. Through their wealth of experience and their undivided focus on gloves, the Munich-based company today owns numerous patents, exclusive materials and processing methods, which have made them the market leader on the sports gloves market, both in terms of quality and quantity. With great enthusiasm and lots of passion, they develop and manufacture perfect gloves for cycling and horse-riding, cross-country skiing/biathlon, Alpine skiing, Nordic walking and – last but not least – for multisport/outdoor activities.
EQUIPMENT PARTNERSHIPS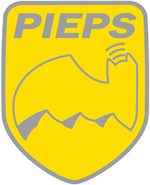 Since Pieps made the world's first 3-antenna beacon in 2003, they have continuously redefined the market in avalanche rescue with true innovations to reduce complexity in an emergency. Hailing from Austria, Pieps can look back on 40 years of experience and know-how in developing premium products of the highest standards, always in collaboration with professional mountain guides, mountain rescue teams, instructors and scientists. For the best and most reliable avalanche rescue equipment, look no further!


At Black Diamond, it's all about climbing and skiing. Their strength lies in the fact that they're a company of users: Black Diamond employees climb and ski with a passion and push themselves to create the best gear possible. Black Diamond has me covered for all my technical climbing gear needs.


Marc Todesco from Verbier Massage Reboutage has me covered with his very own brand for everything to do with supplements. I'm excited about this partnership because Marc is so motivated and leading a healthy lifestyle is his passion. Organic and high-quality supplements you can trust! Check out his website by clicking the logo above, as well as www.facebook.com/NUTRIMZIZE.