After everything I'd heard about Temple Basin and its amazing terrain, I was stoked to be able to compete in the big mountain event held for the first time with Black Diamond. After two absolutely epic powder days at Treble Cone (according to the locals the best conditions in 4 years) we started the 7 hour journey to this legendary club field on Arthur's Pass.   We arrived the day before competition and it soon became clear that conditions were going to be very firm and that a late start would be necessary.  The wind had done it's magic up here and scoured the snow pack down to blue ice, especially in areas around cliff take-offs. The landings on the other hand were filled up with wind-blown snow and quite good. I went to bed excited about the first comp day.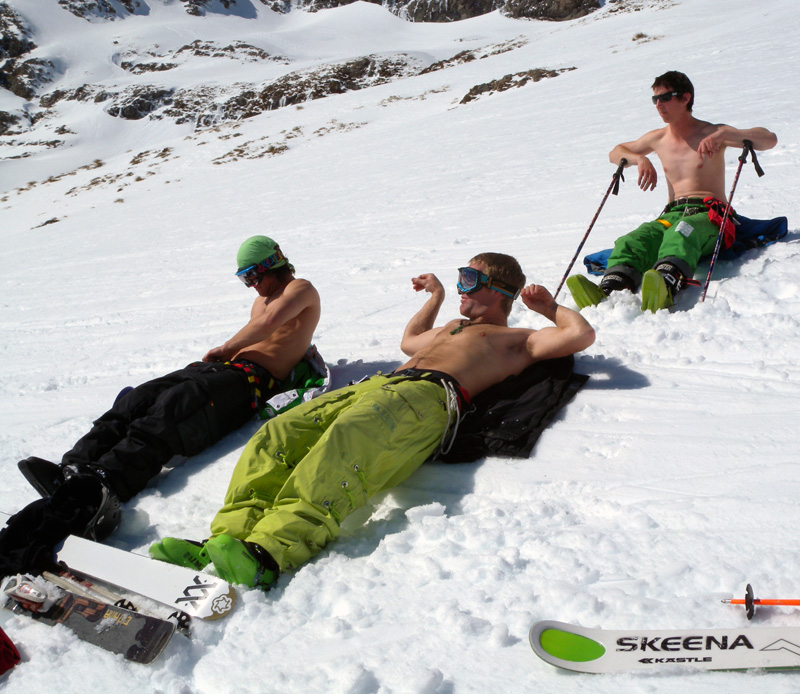 We inspected the venue at 11am, much too early. Inspection did more good in making me nervous about the icy conditions than in instilling confidence in my line. I couldn't quite get into the right frame of mind and skied a quite conservative first line. Not feeling entirely happy about my previous performance and with conditions softening up considerably, I vowed to myself to step it up for the next line. I felt much better skiing my second line and built in a number of smaller to medium sized airs. I also knew that Claire Yvinec, a French competitor and ski-instructor at Temple, had skied really well and that I would have to do something special to come out on top.
What happened on day 2 of the comp is best described by the BD Big Mountain press release, quoted here:
"The women's title was closely contended between French skier Claire Yvinec of France (Temple Basin ski instructor) and Lori Huber, based in Austria. All was on the line on the final day, with Claire dropping first out of the two and skiing a solid line to lock in a good score similar to that of her first run on Saturday. Strong, fast and technical skiing by the French-woman had her primed to take the title, with just Huber left to drop.
Huber's Freeride World Tour calibre was evident in her final run through the course, choosing to utilize the new addition of terrain on skiers left and skiing a strong and fast line, impressing the judges. Dropping in above some fairly exposed terrain, Huber held nothing back. She skied fluidly and aggressively above the cliff band, before lining up a chute entry to a 25ft air, stomping the landing and 'straight-lining' the run-out as a vocal crowd showed their appreciation. Taking the honours by just 2 points, an ecstatic Huber took her second victory in a week after claiming the K2 Big Mountain title a week earlier."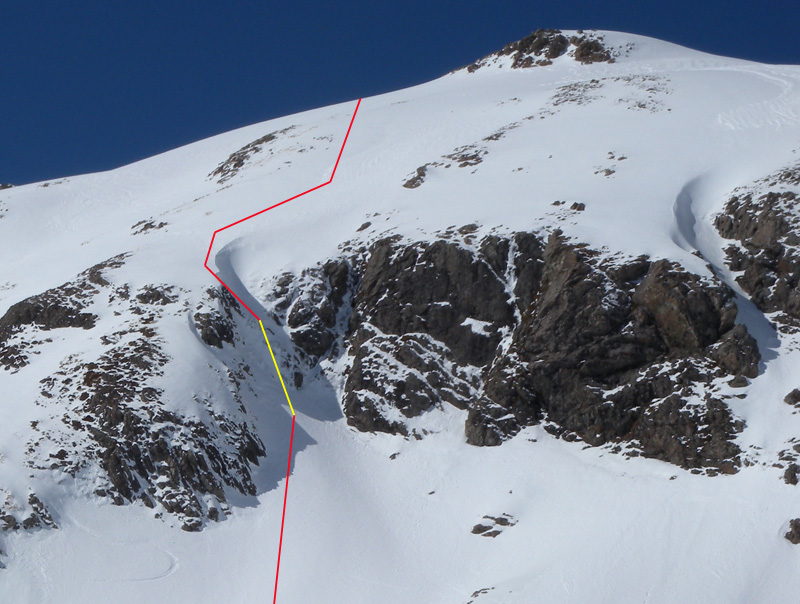 So in the end, I really learnt how to ski out of my comfort zone at this comp, and that was such an important learning curve for me. It's time to take a bigger bite, as my mate Simon Guthrie would say.
Watch the Black Diamond Big Mountain video clip and visit the License to Chill page for full results. Here's another cool Temple Basin competition clip seen on Sky Sports.