From the start it was clear that the normally 2 day big mountain event at Mt. Olympus of the 2009 Big Mountain Chill Series would be reduced to skiing on Saturday only; so far the event had been plagued by wind, rain, and gale force winds, and the same was forecast for the last day on Sunday. Luck was on our side though as we awoke to blue bird skies on Saturday – comp day! The chosen venue this year was a ridge line referred to as "Little Alaska", where competitors are given the chance to ski two lines to impress the judges: one on the left and one on the right of the venue .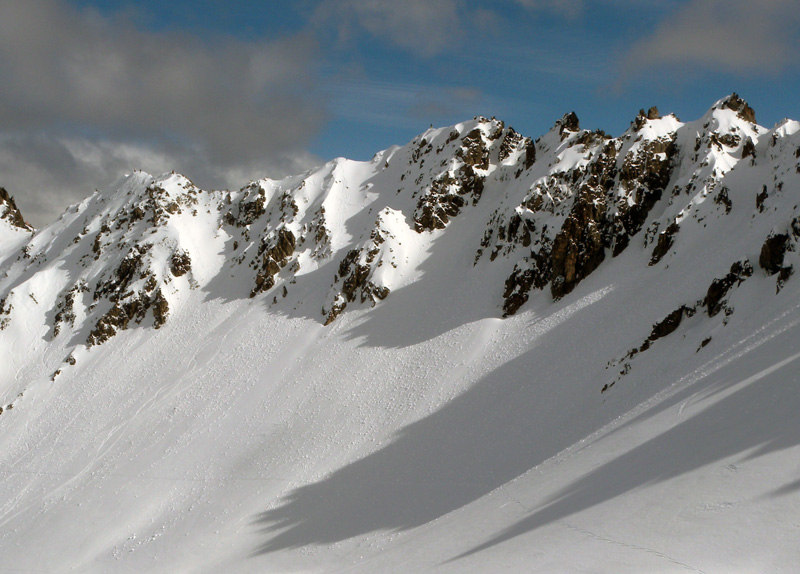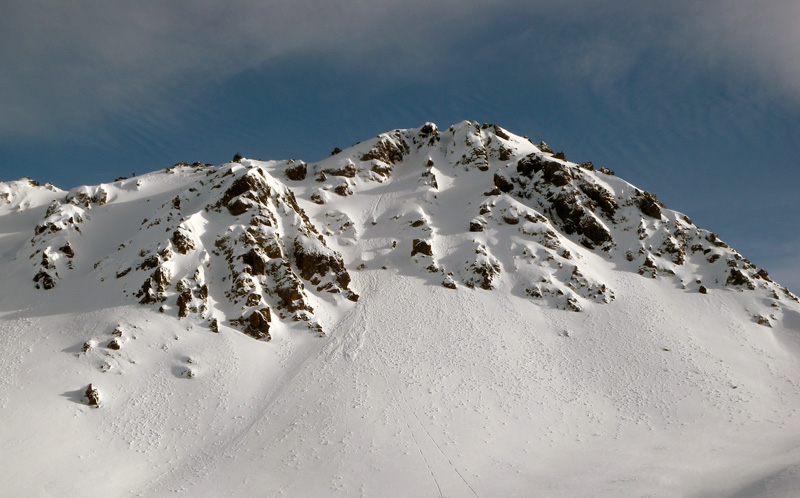 The first line I skied was more technical than I usually choose at a comp, but I liked the challenge it posed for me and I decided to hit it. I carved the first two turns in beautiful dry powder over a spine and wind lip before the terrain narrowed into two tight chutes (tighter than I had anticipated!) separated by two large rocks. Taking the skiers right chute I managed to stay on my feet, a couple of hop turns between 2 boulders, and then I came maching out of the chute at full speed. The remaining 150 vertical meters went by in a blur of 3 huge turns. Thankfully I managed to hold it together, what a rush!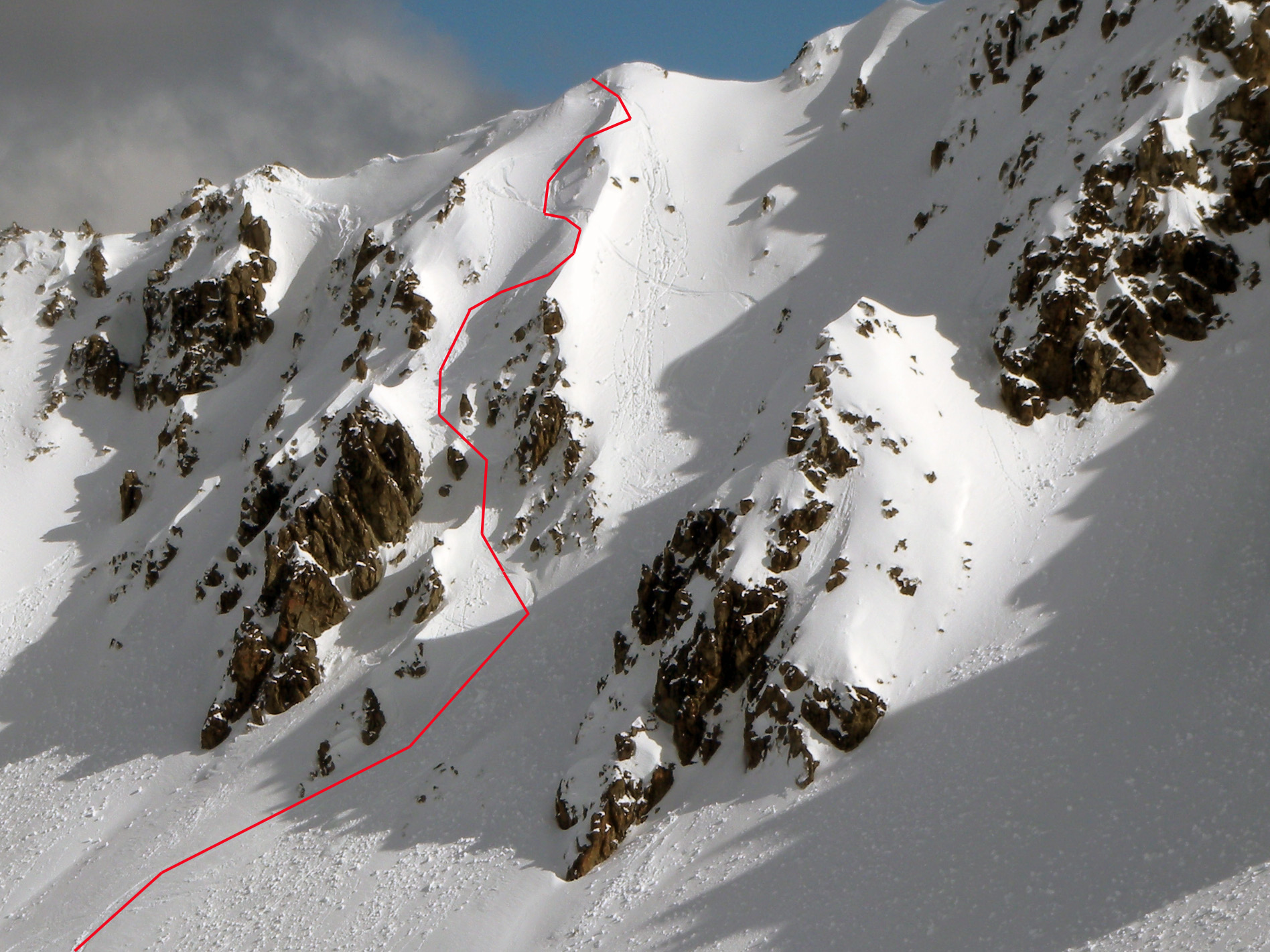 I really was looking forward to skiing my second line – the face was quite short but packed with features to play with. As I was watching the competitors before me at the start, it became quite clear that the conditions were icy. Should I change my line? Ski a more mellow one but be sure to stay on my feet? No I decided, I know I can do this! Finally it was my turn to start. My heart pounding, I waved my poles above my head before dropping in. As anticipated, the snow was wind-scoured and icy, and I was only just able to make a turn to the left and to my first drop after my steep entry. Two turns later and I was at the first cliff, I hesitated briefly seeing some rocks in the landing, but managed to land to the left of them. The snow was fast, but I could use the terrain to my advantage by making a long turn to the right, taking out speed before turning to the left towards the largest cliff at the bottom of the venue.  Sliding over the snow band on the top of the cliff, I jumped at an angle to the left and stomped it! I was so stoked to have skied my line just as I had planned!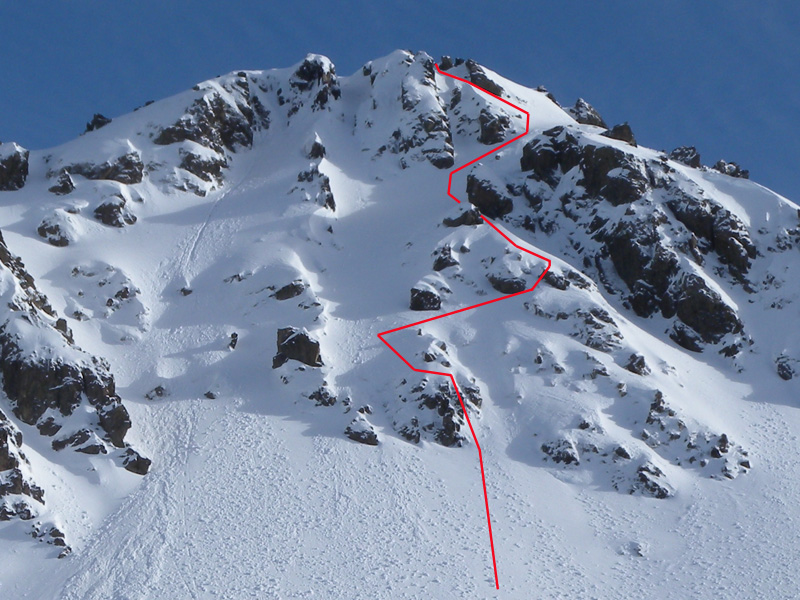 I was able to take first place, with Katerina Kuncova from the Czech Republic and Naomi Richards from Australia taking 2nd and 3rd place respectively.