After a  Freeride World Tour season of ups and downs and multiple crashes, I headed to the Röldal Freeride Challenge in Norway at the end of my season in hope of gaining more points to qualify for the Freeride World Tour 2013. I had a second and fourth place at two 4-Star FWQ events, and knew that I needed at least a second place to qualify for the tour through the FWQ ranking system, where the top three girls earn themselves a spot on the FWT13. After many weather and snow condition complications, typical for Röldal, the final day of competition was held on a south facing face close to the Röldal ski resort. Conditions were tricky due big cracks in the snowpack and avalanche debris in many of the run-outs (the areas under the landings of cliffs), but the snow was softening up us we made our ascent of 60 minutes to the start.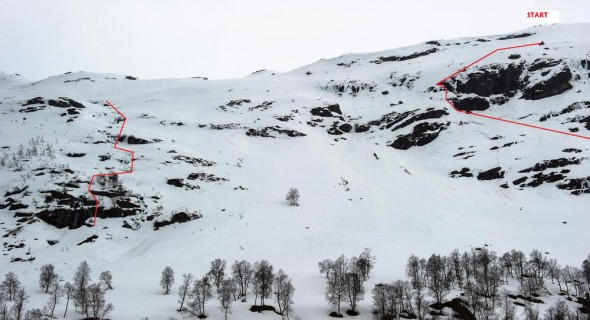 I decided that conditions weren't on for dropping cliffs in the steeper, more impressive lookers right of the venue, but those Norwegian girls sure showed me otherwise! Pia Nic Gunderson (1st place) skied a hard and fast line in the steepest area of the venue, stomping a scary cliff above a no-fall zone and holding it together through horrible avalanche debris in her run out. Ex-racer Tone Jersin Ansnes (2nd place) also skied fast in the steep and technical part of the face, and Anne May Slinning (3rd place) chose a difficult line with a big drop despite her broken arm. Nadine Wallner from the Arlberg, Austria, also had a great run showing super solid skiing, but unfortunately she crashed on her last cliff and lost a ski. Too bad! Anyway, she has still made it to the Freeride World Tour next year after a successful FWQ season so all is good.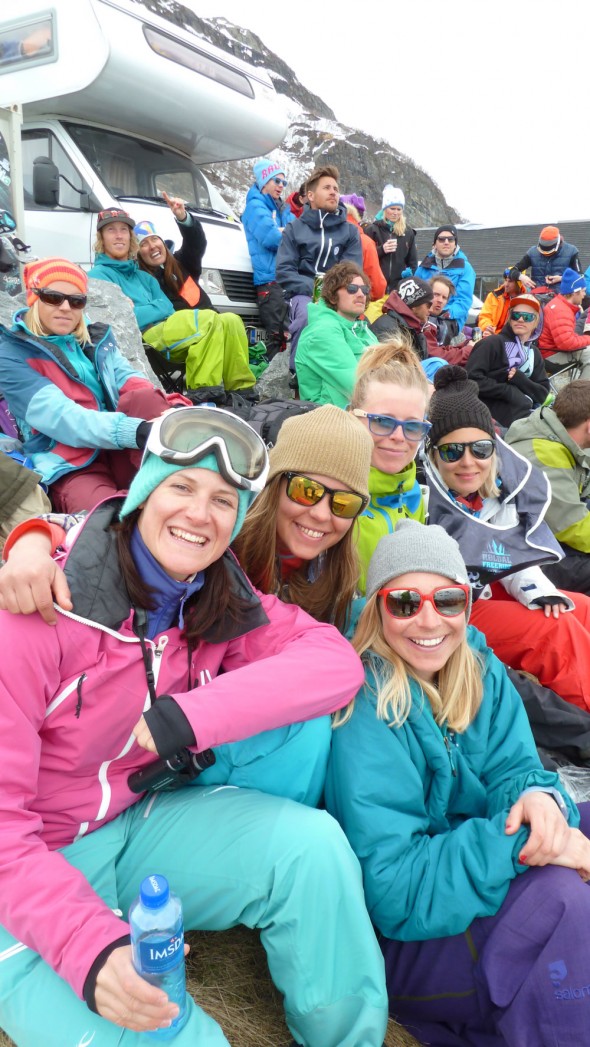 I chose an easy line with 6 small jumps on the lookers left of the venue, it was enough to place fourth, with only 0,4 points separating me from Anne May Slinning. I was happy at least because I skied the line I had planned and found all my features, but as soon as I was in the finish area I realised I had made a mistake by choosing to ski lookers left. In the end this means I'm not qualified for the Freeride World Tour 2013, but I'm not giving up! I will be competing next year in one form or the other, more news on that later.
As for the male skiers, the conditions sure were tricky to air anything bigger. Out of the 20 skiers that were able to start, 9 crashed mostly due to not being able to hold their speed after their landings. Sadly, there was an accident when a competitor landed in a big crack in the snow pack, and immediately after that a speed rider (small paraglider with skis) had an accident in the face, ultimately forcing the organisers to cancel the competition. There are hence no results for the men ski category.