After a disappointing run at the 4-star Freeride World Qualifier in Engadin on 31 January where I placed 4th, I was determined to give it my all at the 4-star Freeride World Qualifier in Hochfügen, the fantastically organised Big Mountain Hochfügen. I came into the contest knowing that a first or second place would clinch the deal for a spot on the Freeride World Tour 2014. At the same time, I didn't want to put pressure on myself by thinking too much about results. A mental game!
Snow and weather conditions were perfect; the right conditions to choose a big air to impress the judges. Sweden's Matilda Rapaport, who has been skiing very consistently this season with a podium at every contest, and Austria's Nadine Wallner, who has placed second at stop 1 and stop 2 of the Freeride World Tour this year, were also at the start, as well as some other experienced female skiers. I knew it was time to step it up.
I chose a line I could ski very fast in the top and middle section, coming into a steep section of around 45 to 50 degrees in the bottom part of the venue and ending in a big cliff drop. I chose this specific cliff because the landing had a perfectly clean run-out, although I knew the run-in would be very skied out with bib number 42. There would also be sluff to deal with, which can be compared to a small loose snow avalanche. It can knock you off your feet so you have to think about where the sluff is going to fall down to make sure you're out of the way.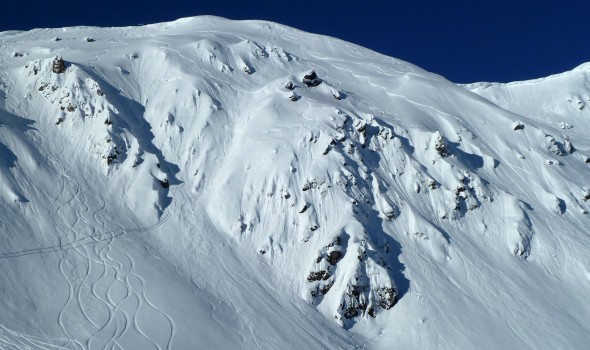 For this contest I was very well prepared, I had studied photos and previous competition videos for the past two days and I could visualize my line in my mind and how it would look like from a skiers perspective. Being well prepared helps me feel less nervous at the start, and I was looking forward to skiing the amazing, fresh powder and dropping my big cliff at the bottom. I skied my run almost just as I had planned with a lot of fluidity, landing all my drops cleanly. It was an amazing feeling!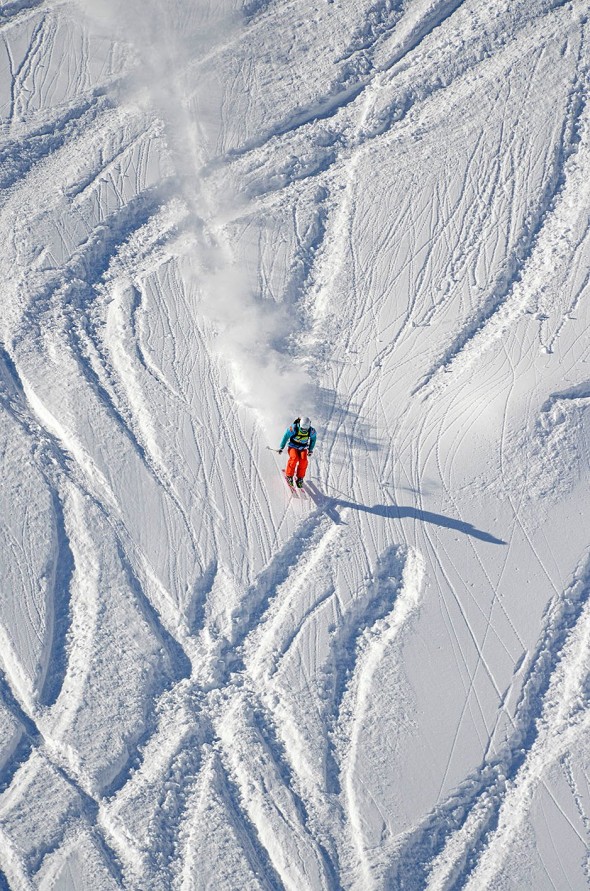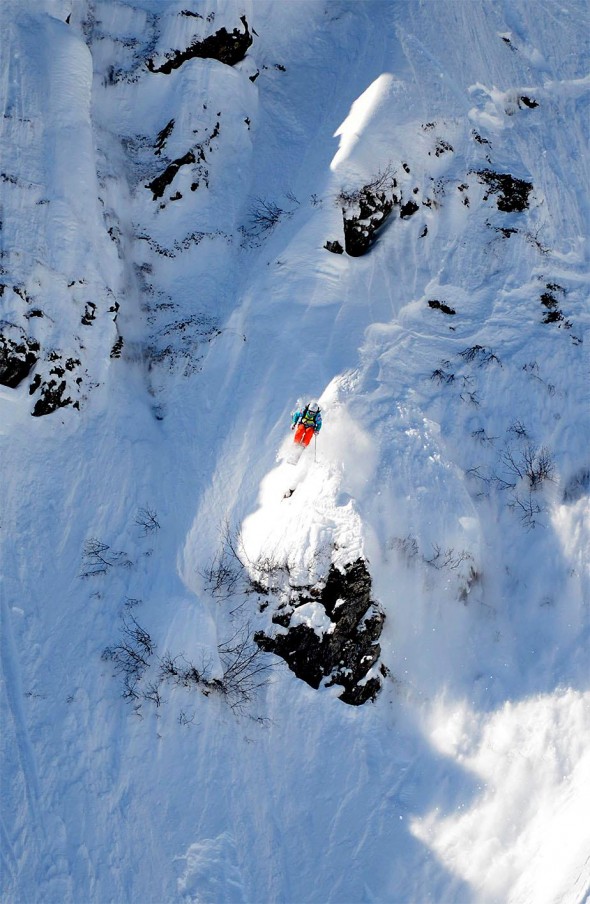 I knew it was a good run but I didn't allow myself to think much about what result I would get until the prize giving ceremony at 4pm. When my name was called out last of all for the top of the podium, I couldn't have been happier. All the hard work, all the perseverance and all the determination were worth it now. And lets be honest, winning is so much more fun if you've made it back through the tough times, right?