What a season of ups and downs! The down was mainly comprised of a broken ankle after skiing into a hidden rock just after Christmas; the up was my rapid comeback and third place finish at the Freeride World Tour Fieberbrunn just 5 weeks after the accident.
But lets go back a step. Last season, I came closer than ever before to achieving my goal of becoming Freeride World Tour champion. After a crash at the finals in Verbier, I placed second overall behind Arlberg local Nadine Wallner, who showed nerves of steel with a solid run that placed her in second on the day, and first overall. I had tasted blood however and was super motivated to keep training and improving. During my off-snow training, my main motivator was the overall title. My thoughts returned to that title often. From July to December, I worked with my conditioning trainer, Phil Anker, and we made great progress in getting my body strength almost perfectly symmetrical (an issue I had been battling with ever since I ruptured my ACL and MCL in 2007).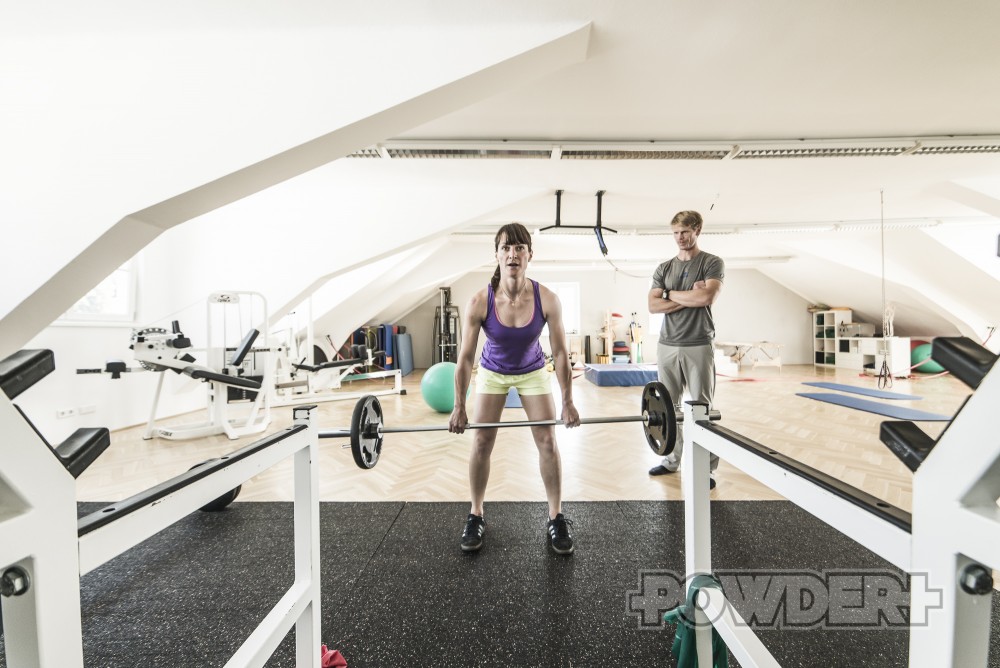 Come December, I was at the top of my game, feeling physically and mentally stronger than ever and also excited about skiing on the new Kästle BMX skis I had helped to develop. Then, on 26 December, disaster struck. It was a low tide season with little snow fall, and that day it started snowing in earnest. All day we had been skiing low angle, grassy slopes and were having a ball. Suddenly, while skiing in the Seekopf area in Zürs, I hit a rock hidden under 30cm of snow and came to a complete stop. I broke my ankle on impact. I can tell you, it bloody hurt. When I heard my doctor give me his diagnosis of 5 to 6 weeks rest, my world started crumbling around me. I couldn't stop the tears welling up in my eyes. That means I'm going to miss Chamonix, and maybe also Fieberbrunn! After all that hard training, I'm forced to stay off skis! I had built the main purpose of this season up on the FWT championship, and now that goal seemed far beyond my reach.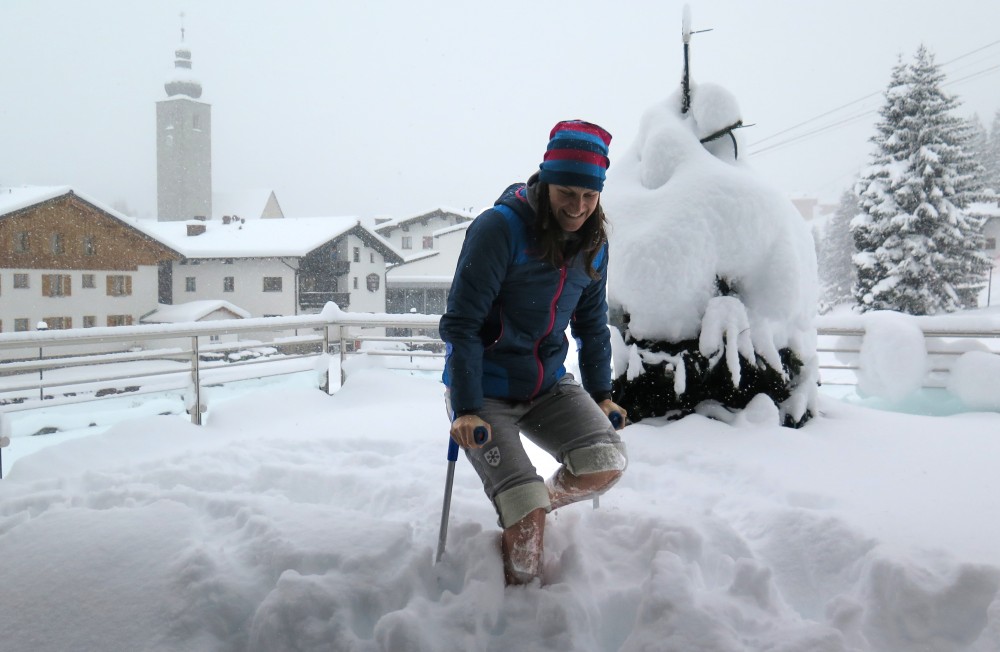 It took me all but a day to build myself up again. I quickly realised there were more important things in life than winning the FWT. I had to use crutches for 4 weeks. I mostly missed being outdoors and up in the mountains, where I get a lot of my energy from. I missed that even more than the skiing. All I wanted was to just get back on my skis in time to join my friends at the FWT stop in Fieberbrunn. The title lost a lot of the importance it used to hold for me.
Psychologically, that was a really interesting learning curve for me. I realised then that I had focussed too much on the overall title the previous season, instead of directing my focus from one event to the next, aiming to just ski my best at each competition.
Since I was so happy to be back competing on the FWT only 5 weeks after breaking my ankle, I was completely free in my mind during the competition. That, and a good dump of soft, fresh snow, helped me in skiing a solid line and finally placing third in the women's field.

FWT15 – Run of Huber Lorraine – AUT (Lech… by FreerideWorldTourTV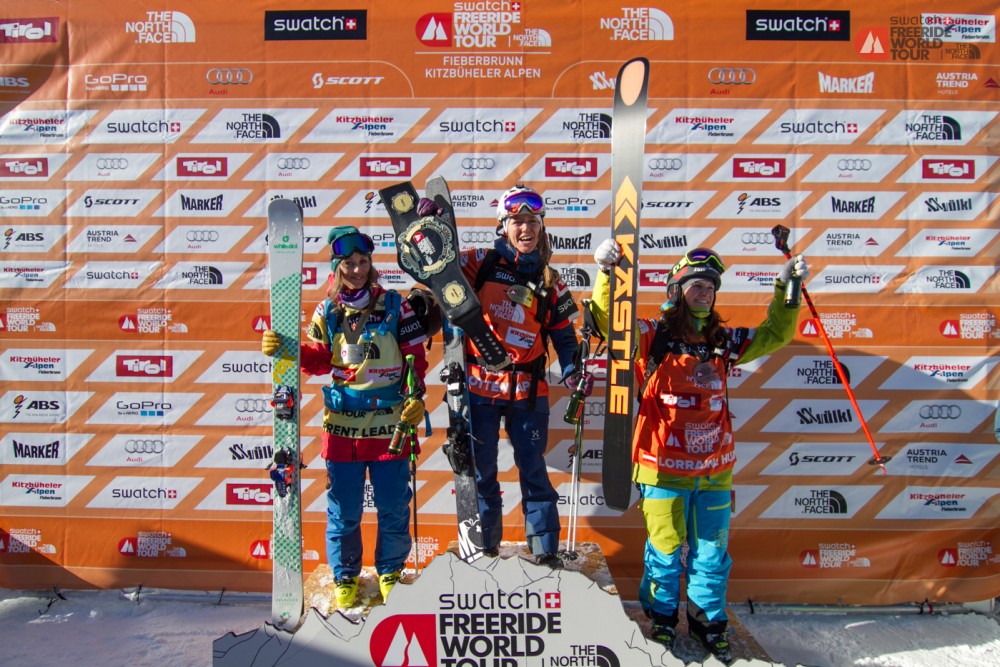 Things weren't as easy for me during the following stop in Arcalis, Andorra. The hard snow, flat landings and bad visibility at inspection freaked me out. Would my ankle be able to handle that hard, tracked out snow? And those flat landings? I was little inspired in choosing a line, but finally settled on one after getting some help from my mates, and decided it would be ok. I placed midfield in Andorra after skiing a solid line, but one that lacked any higher airs or highlights. I just scraped through to qualify for Alaska, and for the FWT 2016, in seventh place overall. Puh! What a relief. My heart went out to the many good riders who weren't able to make the cut, which is a particularly hard one this year.

Run of Huber Lorraine (AUT) – Swatch Freeride… by FreerideWorldTourTV
I'm going to use the time now until Alaska to ski as much as possible, get my skiing legs back and get completely dialled in with my new skis. Find out more about the 2016 Kästle BMX lineup here.