The 3rd FWT stop was held yesterday, Monday, on the Silverado venue in Squaw Valley USA. We couldn't ski the ledgendary Tram Face due to the snow conditions. The wet snow from the day before was frozen solid from the temperature drop and clear skies during the night. Lots of competitors were feeling nervous about skiing the Tram Face, then we had a large slab avalanche which was triggered from a person walking on the ridge above, and that was the end of that. The Tram Face remains unskied.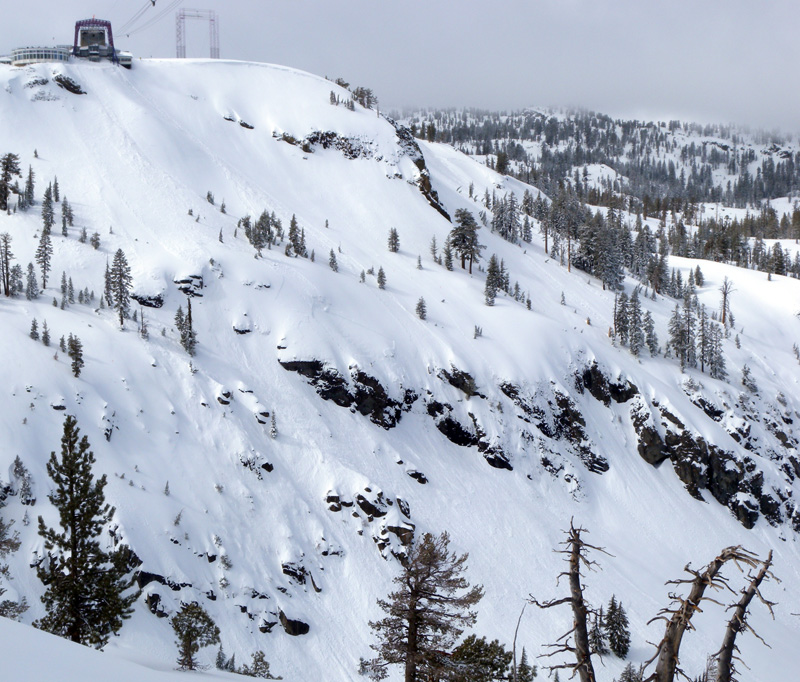 Instead, Silverado offered competitors playful terrain to put up a great show for the hundreds of cheering locals, with riders pushing the limits with a 'best of two runs' format. It was the strongest female field I've ever competed in, with the 10 top riders in the world competing. The high point of the day was the women skiers stepping up the game with a great level of riding, taking the same big cliff jumps as the men and creative line choices. Local Squaw Valley skier and Freeride World Tour wild card Jackie Paaso was without a doubt the biggest crowd pleaser. She took a massive cliff jump at the bottom of the face, faster and higher than most of the men, challenging them for the second heat. Ane Enderud skied a solid technical line, placing her in 2nd place, and Squaw local and ski movie star Ingrid Backstrom executed a balsy move with a difficult air into a transition.
Henrik Windstedt won it for the men's ski and Xavier de Le Rue for the snowboard with Shannan Yates winning it for the women's snowboard.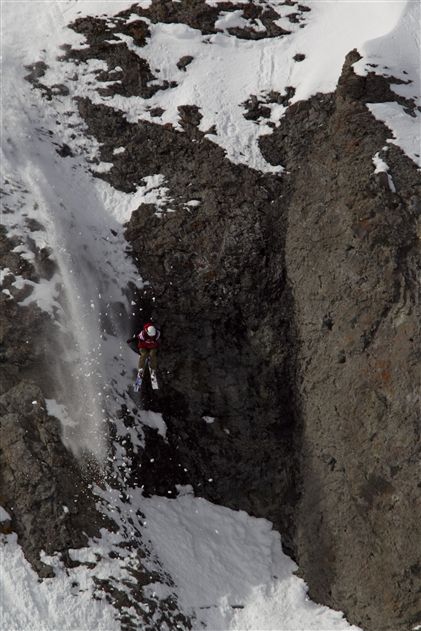 After landing on a rock and crashing on my first run, I decided to ski the same line I had planned for my 1st run, this time giving it some more juice so I would clear the rocks in the landing on my second air. I cleared the rocks all right, flying way further than I had thought, which meant I was too low to access the line I had planned on the skiers right. So my line lacked good drops in the lower section. I came in 8th, which has moved me down in the Freeride World Tour 2010 ranking to 7th place. As only the top 3 female skiers are invited to compete in the FWT finals at the Verbier Extreme, it probably means I'll be ending my competition season now.
All in all, it was such an honour for me to be skiing side by side with undoubtedly some of the best female skiers in the world, to be part of it. I had a great time.