Since my last blog update almost a month ago, I feel like I've come a really long way in terms of my competition performance, albeit still without results to show for it. At the end of February the whole Freeride World Tour met up in Kirkwood, California, for the 3rd stop (4th for the men) of the tour. I knew it hadn't snowed there for weeks and that tricky snow conditions would be waiting for us. Combine that fact with the great snow and weather conditions we still had at home, and you need to be very focussed about staying motivated. Still, it's a lot of fun to compete without any pressure and I wanted to use the opportunity to start in Kirkwood as a great training experience as well as to get to know the face for next year. I traveled with my friend and training buddy Stefan Häusl and we had the whole travel logistics dialled. The trip over went smoothly and we were all rested and acclimatised in time for the comp on 27 Feb.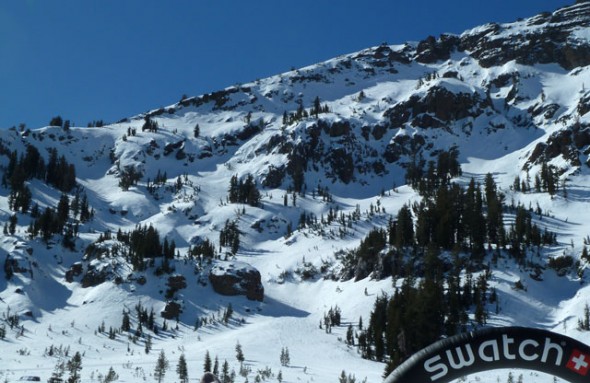 I wanted to do a line on the venue that included the top portion of the face, taking a side door entrance above the lower portion of a double – I knew the snow would be solid ice there but at least you know what to expect. Then I chose to continue over a large drop which I knew would be firm in the landing, but I thought it was doable. I was pretty scared about this line, so scared in fact, that the night before in bed my heart was beating like mad every time I imagined jumping over the airs. But in the end the excitement to do these airs remained, and I decided to go for it. If it's only the fear that's in my head and heart I usually change lines.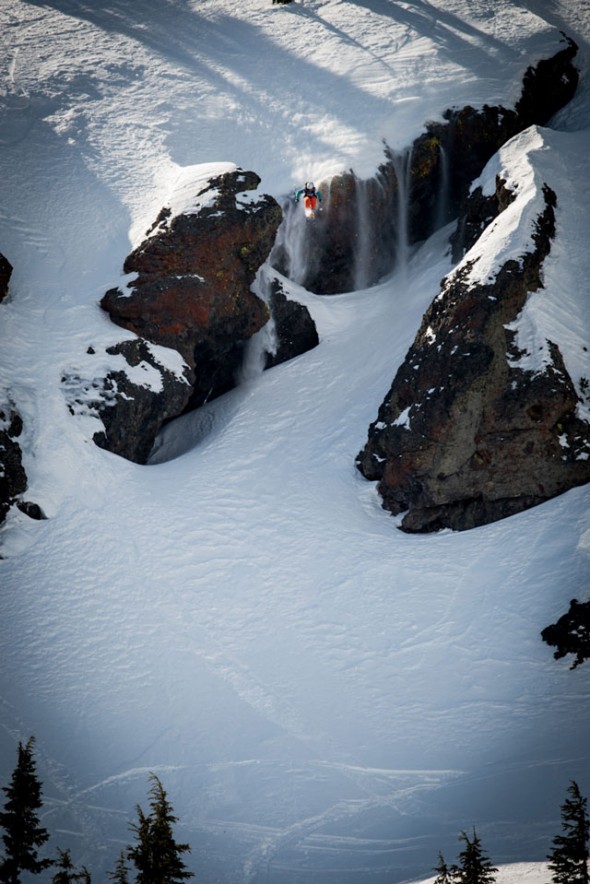 I was feeling pretty good on competition day, although the nervousness in the morning is almost enough to make me sick. My top air went beautifully and I jumped the second air fluidly, finding my take-off without a problem. The air was huge! On landing the impact was big, I had more weight on my right ski than on my left and couldn't hold it and spun out of control. What a shame! I had chosen the all-out strategy and this time it didn't work out for me. Jackie Paaso won with a really nice and fluid line, one of my favourite skiers Christine Hargin also had a pretty bad crash, but fortunately didn't hurt herself.