Stop 1 and 2 of the Swatch Freeride World Tour by The North Face 2014 are done and dusted! The first stop in Revelstoke had to be postponed to March 2014, making Chamonix the first FWT stop for the women on 25th January. I was more than ready to compete by this stage, really hungry to finally get the competitive season started. At inspection I could see that there was a metre less snow in the competition venue compared to last year, making the airs significantly bigger. Additionally, you could see that the snow was very wind affected. That's competition for you! We often have to deal with challenging snow conditions, quite different to filming. I opted for an easy line and aimed to ski it was fast as possible. I also noticed that the judges were rewarding powerful skiing at the men's stop in Courmayeur. With a fairly simple line skied well, I came third in a stacked field of ripping female skiers. Here's my run:

FWT14 – Run of Lorraine Huber – Chamonix Mont… von FreerideWorldTourTV
I was happy with my run run, which was fluid, and for reaching the podium with my first contest of the season. One good result in the bag – nothing better than to take pressure off!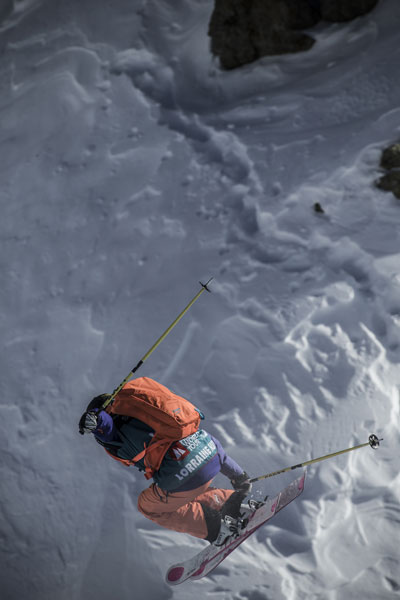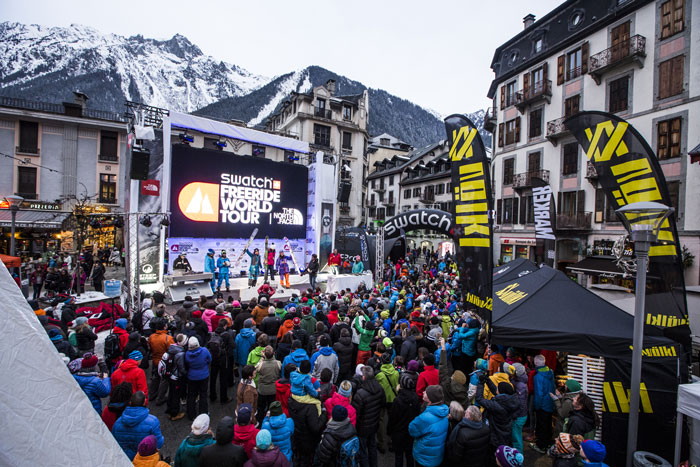 Soon after, after a detour to Münich for a presentation of our film 'Lorraine. The Movie' at ISPO, we arrived in Fieberbrunn for the next FWT stop. Snow conditions were very thin, but the venue was deemed doable. That was before two days of Föhn set it: warm wind from the south of up to 100 km/hr, cleaning out the Wildseeloder face entirely and creating a lot of wind slabs just waiting to be set off by a skier. The organisers has to cancel Fieberbrunn, painful as it was. Within a few hours, it had been decided to relocate the entire tour and production team to Kappl, Tirol, only an hour away from home. The snow here was good enough for us to compete on, and Kappl offered us riders a great venue starting on the 'Quellspitze' at 2700m.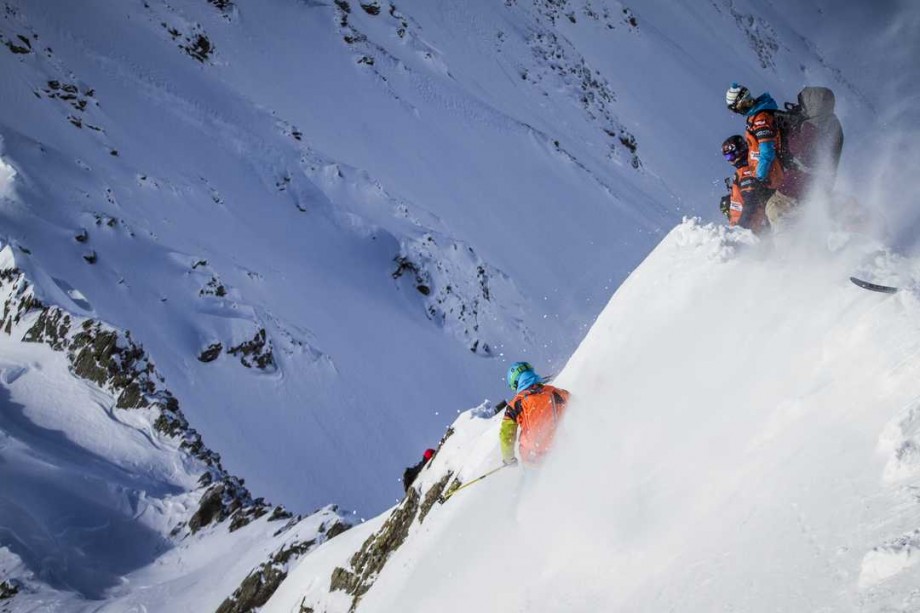 In Kappl we couldn't inspect before the competition day due to bad weather preventing us from seeing the face. The women were first up to start so we were up on top of the mountain by 7.15am to pick our lines. Again I opted to ski something simple I knew I would be able to find without having to slow down. I skied fast and came in third, again! A fantastic start to the season! I felt very comfortable competing and enjoyed it a lot, not being as nervous as I have in the past. I have two weeks at home now to recharge the batteries and get some serious ski mileage in before heading on 25th February to California, USA, for the next FWT stop. Keep you posted!