Two days have passed since I competed in my most important event of the season last Saturday, the Verbier Xtreme, the finals of the Freeride World Tour. For the first time since I started competing on the FWT in 2010, I was skiing for the overall FWT Championship title after a very consistent season of three back-to-back podiums. Mentally I was feeling strong and ready to give it my all, deciding against skiing a safety line. I knew I had to place at least 2nd in order to improve my overall ranking made up of a 1st and two 3rd places.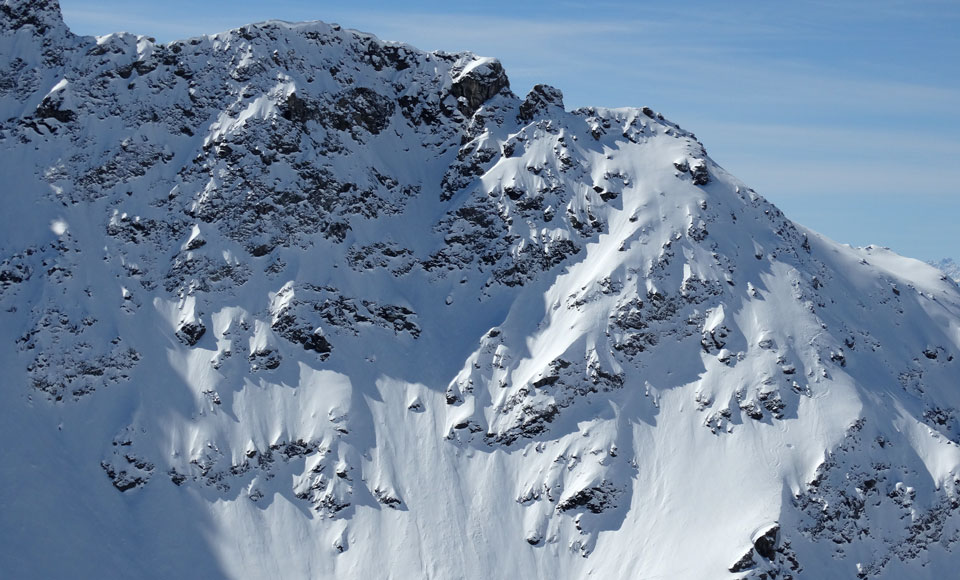 Unfortunately, I fell ill with acute bronchitis right before Verbier, forcing me to stay off skis for the entire week leading up to the big day, but by Saturday I felt strong enough to compete. A final inspection on Friday showed the Little Bec much changed since the snowfall and I decided my line was good to go.
To our dismay, the mountain guides had dug a snow pit right in the landing of the top standard air the women like to take on the looker's right side of the face. We were assured that the hole would be filled up however and wouldn't pose a problem for the competitors.
I took the hike of 60 minutes nice and easy, arriving at the start in time to take a look at the top of my line. I really didn't like the look of the landing of my first air, the dug snow pit had created a large flat, compressed area of snow. I decided I needed to jump over it, but not too far either in order to still reach my second feature I had planned.
Then I was ready to start, and I was pumped to ski my line. Finally, after all the waiting, it was time! I line up my first air, but too slowly, landing right in the middle of the snow pit. Immediately after landing I get a huge compression, back slap and spin out of control. Three seconds into my line at the most important event of the season and I loose everything! Immediately I knew the chance at the overall title was lost, from one second to the next. It was such a crushing feeling to have such a stupid crash only three seconds into my run.
Then I decided I may as well continue skiing my line, it's not every day you get to ski the Bec. That was hard to do since I was disheartened and a bit disoriented, but I did enjoy some good turns on the way down to my last exit drop. Here I made the second mistake of the day, not lining up the direction of my take-off correctly, landing across the fall line, which proved fatal in the punchy and wind-affected snow in the landing. I crashed badly and narrowly missed some rocks lower down in the landing.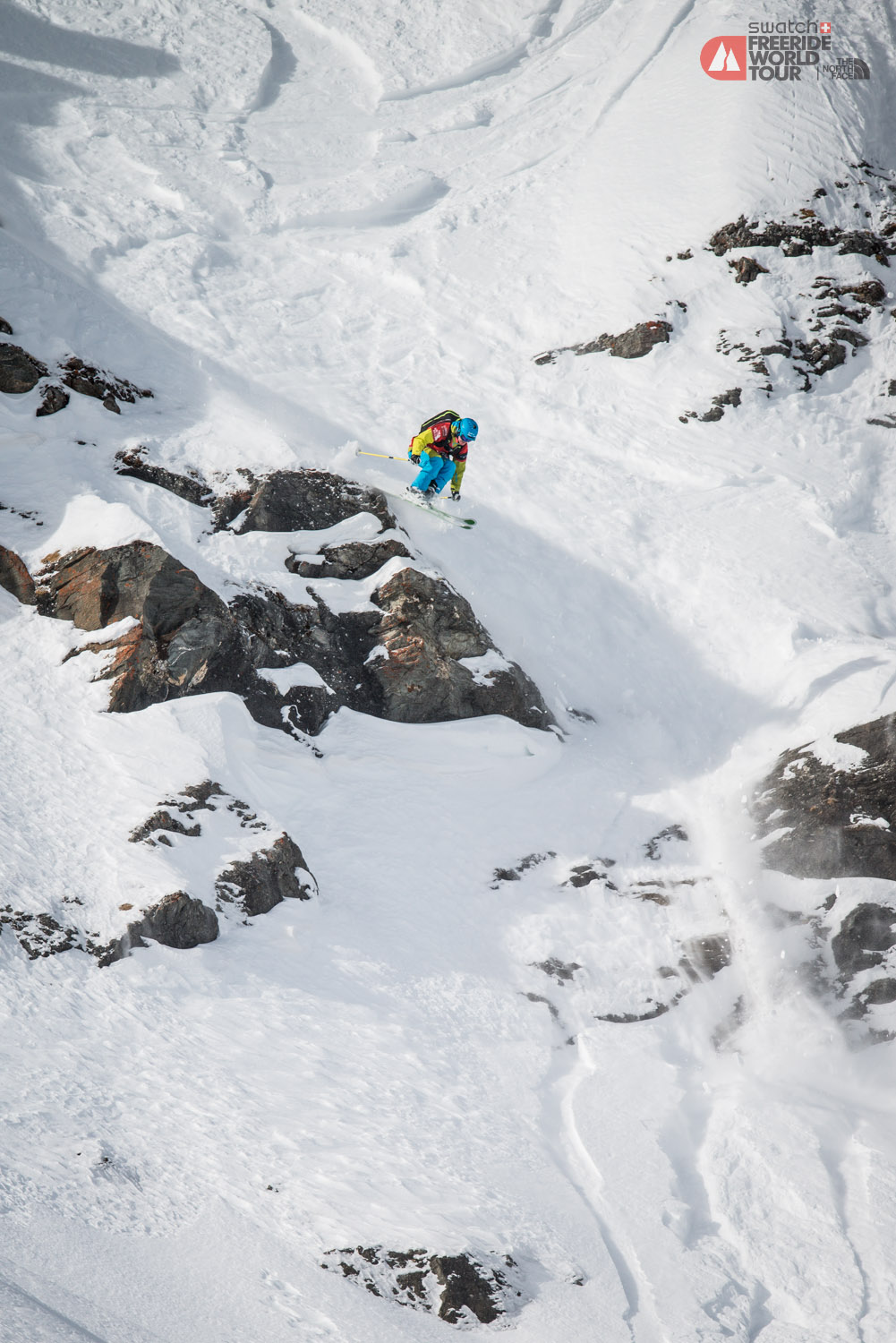 Here's the video of my run:

FWT14 – Run of Bib #2 Lorraine Huber AUT… von FreerideWorldTourTV
Congratulations to the Arlberg's Nadine Wallner, who, amazingly, won her second FWT championship title in a row, and to Norway's Pia Nic Gundersen, who executed a beautiful and enormous air with total confidence and style, winning the Verbier Xtreme 2014.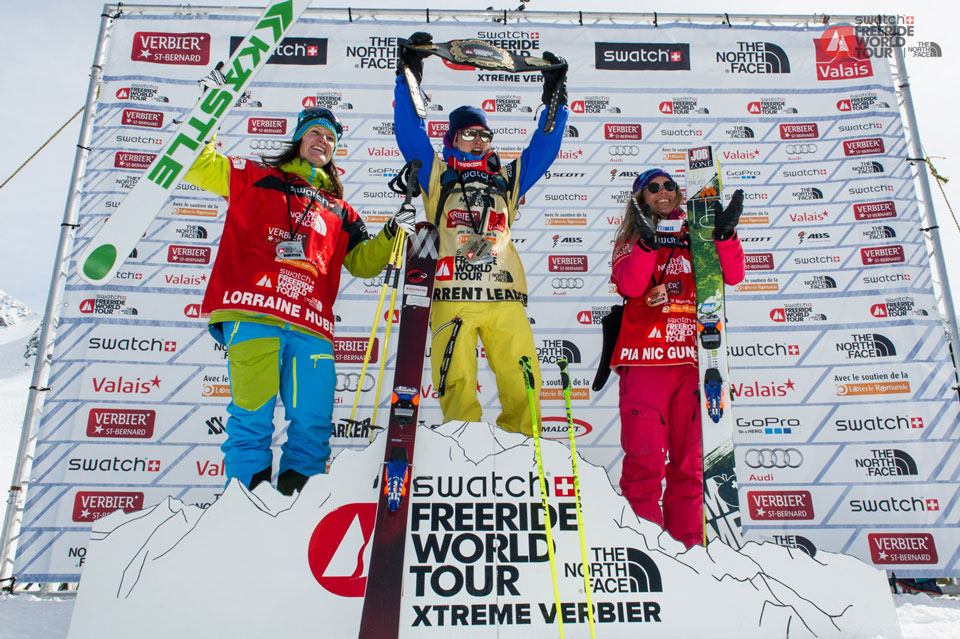 Despite the disappointment of not being able to ski my line on the Bec as I had planned, I am very happy with my skiing this past season. I feel like I've made huge progress this year both technically and mentally, managing my first win on the FWT in Snowbird. Despite the challenging conditions, I was also able to thoroughly enjoy the competitions this year and had some great days skiing with fellow competitors.
I want to thank my family, my friends, my sponsors Lech Zürs, Kästle Skis, Bergans of Norway, Scott Sports, Snowlife Gloves, Pieps and Sportservice Vorarlberg, and all the people supporting me online who I don't even know personally. You created an amazing pillar of energy for me which already made me feel like a world champion. I would have loved to win the title just for you guys who all believed in me.
I'm proud of the runner-up Freeride World Tour title, but it has left me hungry for more and I'm already looking forward to charging hard on the tour next year. I'll be back!