The Leokino in Innsbruck was bursting at the seams last night. The audience was treated to 2 special Tirolean movies: Coconut Production's "Immer Höher, Immer Weiter" about Reini Sampl's monoski descent of the 3768m Wildspitze (Austria's second highest mountain), and Whatever Film's "HIKE – A Freeride Project in the Austrian Alps". HIKE is the finished product of some of the hardest but most rewarding freeride lines I have skied to date. Click here and here to read my blog entries about these "missions".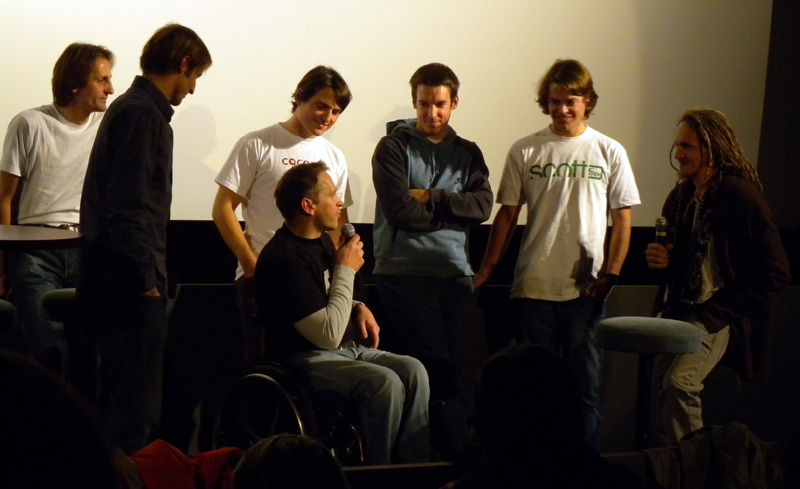 "Immer Höher, Immer Weiter" which can be translated as "Always Higher, Always Further", is a moving documentary about one man's determination, despite all odds, and the strength of friendship which can make dreams come true.
Click here to download our movie HIKE on Vimeo for free.