I love ending the season with some ski touring in beautiful weather. It is relaxing and reviving at once to be surrounded by snow covered mountains, sliding one foot ahead of the other, constantly uphill, on a pair of ski touring skis. Together with my sister Tamara, Jake and Anselm, who is in the middle of the Swiss mountain guide course, I took advantage of the sunny weather to go ski touring in the Engadin. Starting from the Diavolezza cable car, which takes you up to 2973m, we skied down to a gently rolling glacier at the base of the impressive Piz Palü (4048m).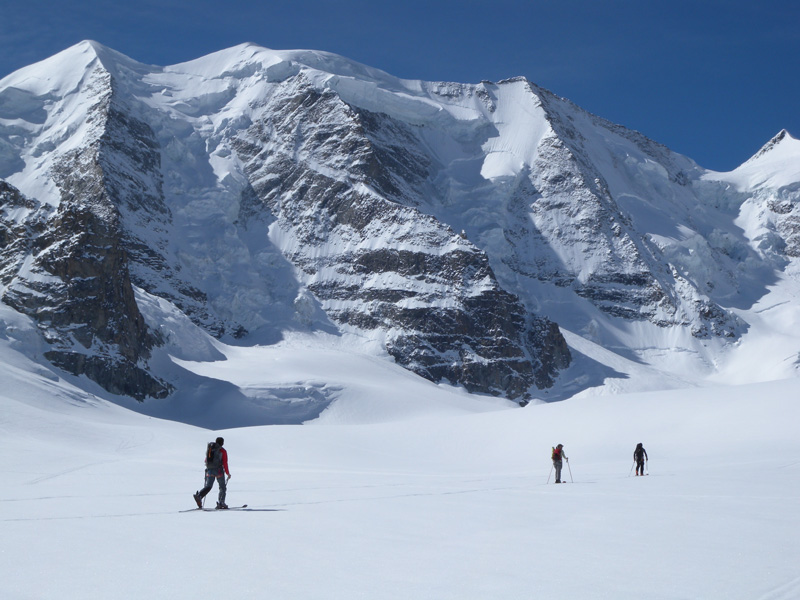 The sun is relentless and I can't remember ever feeling so hot while in the mountains as we cross the glacier, heading towards "Gamsfreiheit". Arriving at a plateau, we decide to scramble up and down a rocky ridge. Anselm and Jake guide us on the short rope, good practice for the upcoming mountain guide to master undoubtedly the most tricky technique in mountain guiding.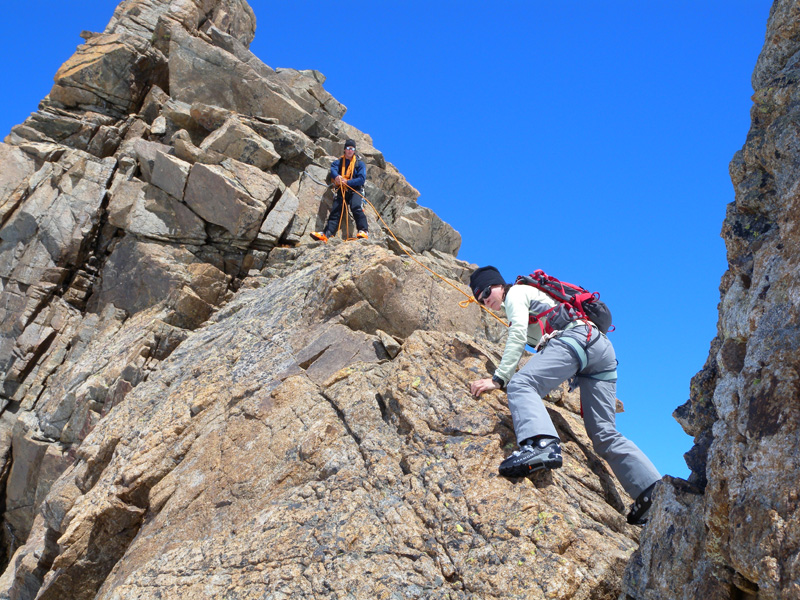 The run over the Fortezza glacier, offering beautiful views of the Bianco Ridge, was awesome! Super fast snow. I laughed at myself that I still could get this excited about skiing after such a long and busy season.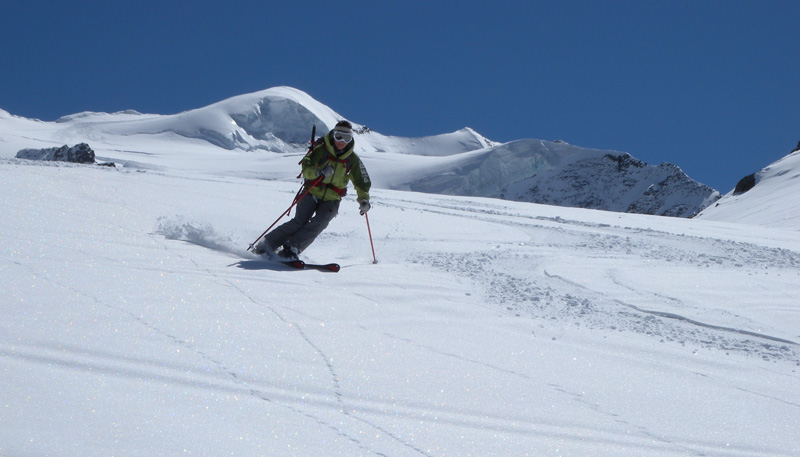 My plans now are to head to Australia for the Warren Miller film tour and get some surfing and sun in Bali in before heading back to Wanaka for a New Zealand winter season. I love skiing and training in Treble Cone, while still enjoying the snow-free valleys which offer trails around the beautiful Lake Wanaka, fishing, hiking, mountain biking and rock climbing.