Today was one of those very special powder days. It snowed 50 cm on top of a decent base in the Arlberg region during the past 24 hours, the deepest powder we've had since around 3 years. Although we were a large group of 9 riders – some friends came up from Innsbruck – we skied a lot of excellent runs in the lower elevations (below tree line) in St. Anton where the stability was good. I took my longer and wider Kästle BMX108 in 188cm out today, a good choice for today's conditions where you could just point your skis and haul arse.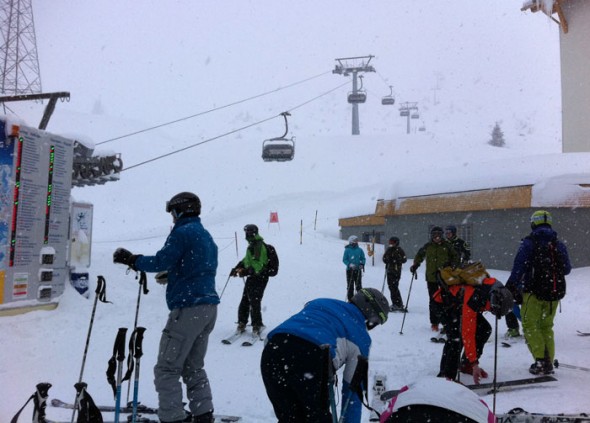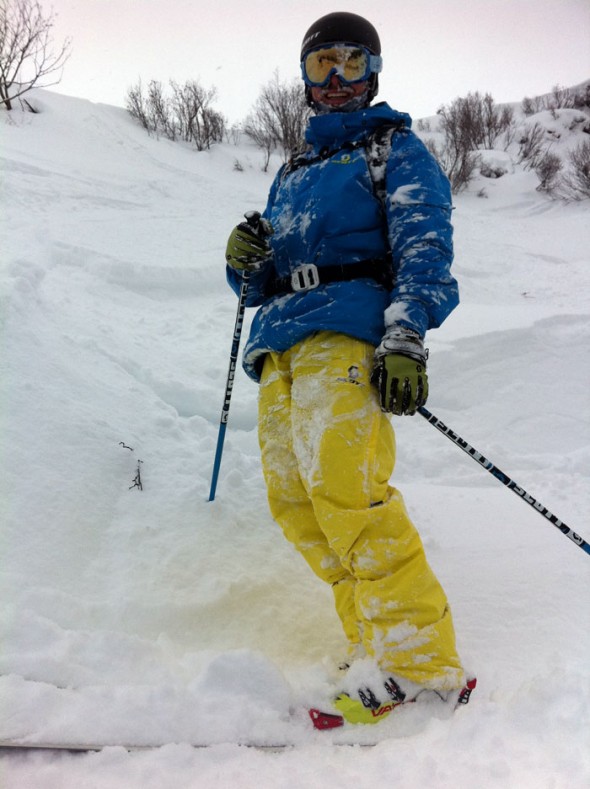 This week, I've really enjoyed skiing the shorter and 4mm narrower FX104 in 184cm, a wood/metal laminate ski, light, regular camber, long side cut (the radius feels longer than 26m). I definitely found it easier to turn in tighter terrain and the ski felt really lively and gave me great control. A really noticeable difference to the BMX108 is how much easier it carves on the groomers.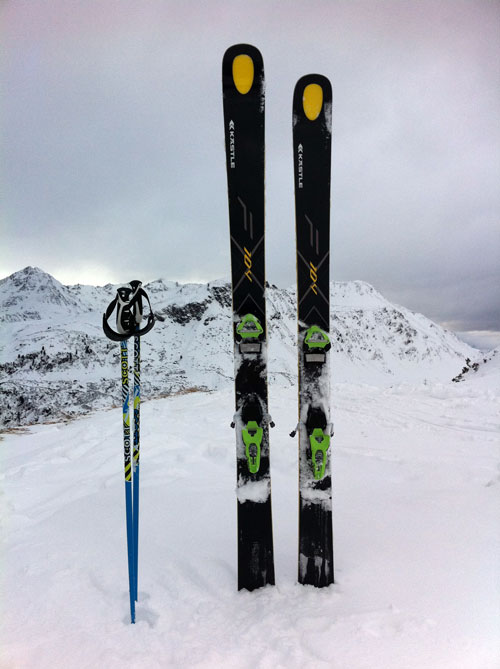 On the last run today I dropped a cliff and landed in a big bomb hole, smashing my knee into my jaw. I had to get 4 stitches under my chin which sucked, but knee/teeth/tounge are all good so I got lucky! Skiing again tomorrow!